The 48th Conference on the Physics and Chemistry of Surfaces and Interfaces (PCSI-48) will be held at Sonesta Redondo Beach & Marina in Redondo Beach, California, USA, from Sunday afternoon, January 15, through Thursday noon, January 19, 2023.
The annual PCSI conference is devoted to achieving a fundamental understanding of the physical, chemical, biological, structural, optical, magnetic, and electrical properties of surfaces and interfaces. These studies include novel growth processes and interfacial phenomena, new characterization tools, transport, and functionality of the structures for future devices.
Generous amounts of discussion time will be included in the program in order to emphasize the workshop character and to stimulate the exchange of new ideas.
An AVS Quantum Science Workshop will be held immediately following PCSI-48. Learn More
Semiconductor Heterostructures / Nanostructures and their Interfaces
Si Semiconductor Qubits
Materials for Energy Harvesting and Storage
Materials for High Power Electronics
2D Materials and Graphene
High-k dielectrics and Ferroelectrics
Oxide Semiconductor Materials, including Memristor Materials
Materials for Quantum Sensing
Organic and Hybrid Semiconductor Materials
Magnetic Materials
Spin Transport and Spintronics
Atomically Controlled Growth
Characterization of Interfaces, Transport, Optical, and Electronic Parameters
Photoemission Spectroscopy
Device Characterization
Big Data Analytics for Novel Semiconductor Properties and Concepts
How to View the Technical Program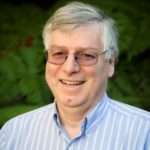 Chris Palmstrøm
University of California at Santa Barbara, USA
Holger Eisele
Otto-von-Guericke-Universität Magdeburg
Presentation & Poster
Guidelines